Business & Life Insurance Throughout Georgia
For over 30 years, Missy Farmer Insurance Agency has delivered quality insurance solutions to individuals in Georgia and the surrounding states, specializing in Business and Life insurance coverage. Our team of knowledgeable and experienced insurance professionals is committed to helping you find a policy that fits your needs. We focus on providing personalized attention and exceptional customer service to create an experience that's difficult to find in today's market. At Missy Farmer Insurance Agency, we'll work with you to ensure that you and those you care about most are protected.
This website contains hyperlinks (or "links") to other websites that are not associated with this site. Such unassociated websites may contain links to other unassociated sites as well. These links are provided as a convenience to you and to assist in your search for information. We make no endorsement, expressed or implied, about any of these linked sites, are not responsible for materials posted or activities that occur on such linked sites, and do not review (i) content or advertisements posted on or (ii) activities occurring on these linked sites.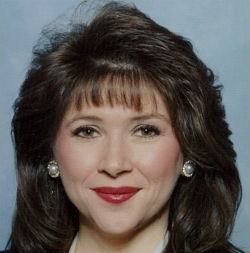 Bridgett Sasser
Sales & Service Representative Doug Meyer
Commercial Insurance Specialist Robbie Brown
Sales and Service Associate